Stage Your Master Suite like a Pro
Posted by Tammy Emineth on Tuesday, October 11, 2022 at 5:42 PM
By Tammy Emineth / October 11, 2022
Comment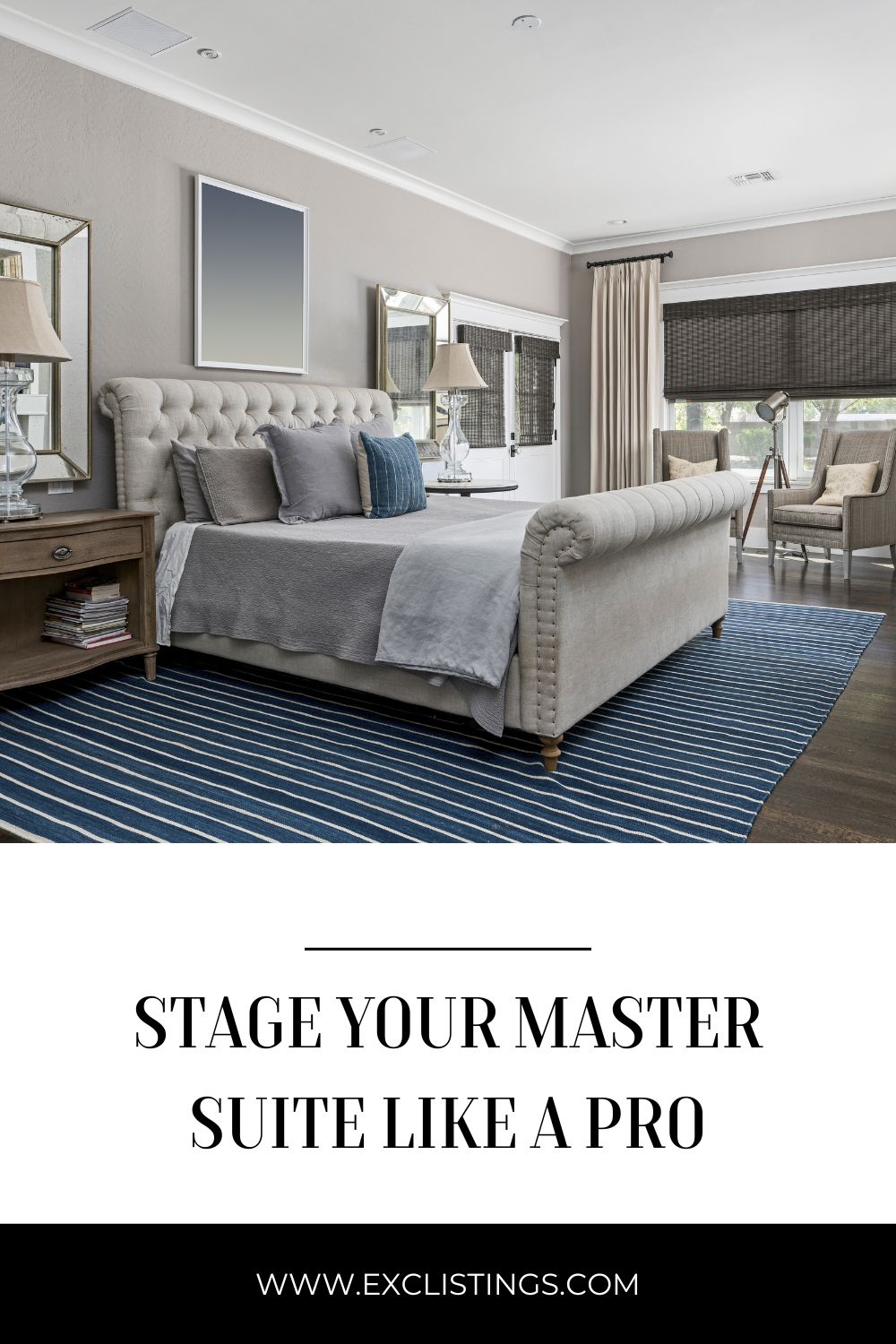 Staging is one of the most effective ways to attract your ideal buyers. Not only will staging increase your home's screen appeal, but it will help buyers envision themselves in the home when they come for a showing.
For the best home selling experience, working with the right team is essential. If you're looking for the right agents to support you prepare your home for sale, we can help! Contact us any time to get started.
Need some help with staging your master suite? Check out these tips to get started.
1. Clean and declutter
If you could only choose one step in the master suite staging process, you should spend your time and effort on this one. Decluttering and deep cleaning will allow the best features of the space to shine, without the distraction of personal items, signs of wear and tear, or unsightly clutter.
Even some things that you may not consider clutter can come across that way to buyers. Start decluttering by removing:
Laundry hampers not stored in a closet
Personal items like charging cords, books, and medications from a night stand
Personal care items and toiletries from bathroom counters
Non-decorative towels and bath mats
Anything non-decorative set on a surface like a desk, dresser, or chair
Deep cleaning of the entire suite is essential. Before each showing, touch up the cleaning by carefully making the bed, making sure the bathroom is cleaned, and vacuuming the floors.
2. Choose neutral bedding
If you do not have a beautiful, neutral bedding set, consider buying one for staging. You want the master suite to feel like a welcoming hotel, with attractive and coordinated sheets, pillows, bedspread, and throw blankets that are worthy of a magazine.
The bed is the focal point of the master bedroom, so make sure the box spring is covered by a bed skirt and there is a nice headboard to draw the eye to the bed and make it appear more grand. Matching nightstands and lamps on either side are also a nice touch.
3. Natural light
Make sure the master suite boasts as much natural light as possible. Swap out heavier drapes or blinds for something that allows in plenty of light. Make sure your trees and landscaping outside the master windows are trimmed to avoid unnecessary light blocking.
Consider adding a mirror or two in the room to reflect what light is coming in and maximize its impact. A full length mirror is a classic design element that will conveniently double as an enhancement to natural light.
4. Replace personal art
When you design a master suite, personal decor can be a sentimental touch that is perfect for this intimate space. However, during a showing it is best to decorate with less personal items and more artwork that appeals to a general audience.
Take down personal photos and replace them with artwork that compliments the neutral design in the space.
5. Opt for a neutral color palette
If your master suite features bold color choices or statement design pieces, consider swapping them out for something more neutral. When potential buyers come to the home for a showing, help them imagine themselves in the home rather than distracting them with unique design choices.
To learn more about getting ready to sell your home, contact us any time!