Stage Your Kitchen Like a Pro
Posted by Tammy Emineth on Tuesday, October 11, 2022 at 5:02 PM
By Tammy Emineth / October 11, 2022
Comment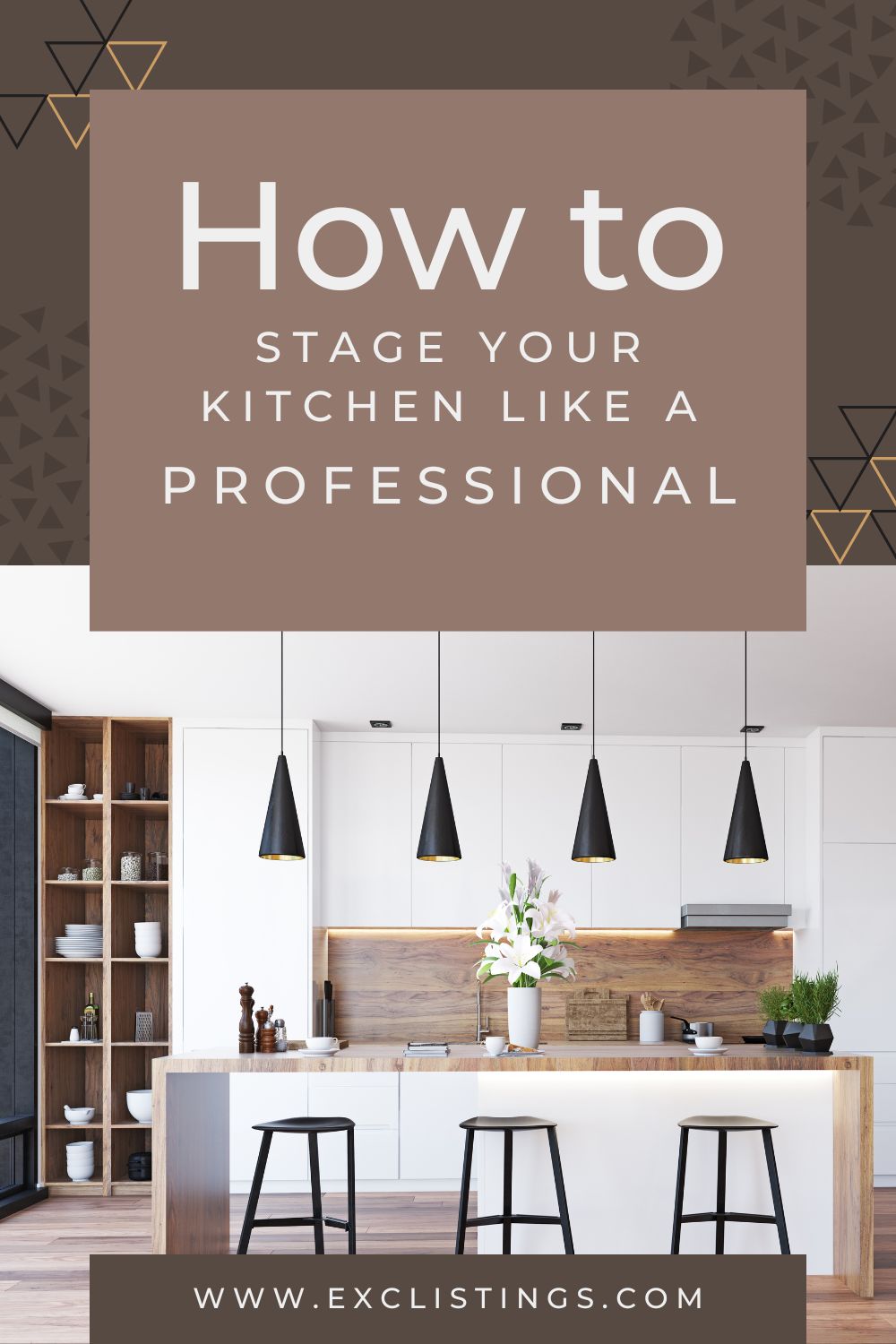 The kitchen is the heart of the home, and a major selling point for most homebuyers. Making your home stand out from competition is important in today's shifting market, so take the time to learn a few professional staging tips and tricks. Helping your kitchen put its best foot forward might be easier than you think, and it's worth every bit of effort.
For the best home selling experience, working with the right team is essential. If you're looking for the right agents to support you prepare your home for sale, we can help! Contact us any time to get started.
Ready to help your home attract your ideal buyer? Start with these kitchen staging tips.
1. Declutter
Before you begin adding any decorative touches, declutter the kitchen. Chances are your kitchen is more cluttered than you realize, even if you keep a clean and tidy home. A professionally staged kitchen features counters free from clutter, refrigerators free from magnets and to-do lists, and no evidence of pets in the room.
If you neglect the decluttering step, the kitchen can look like it is lacking in storage. This alone might be a deal breaker for some buyers. By decluttering, you display the functionality of the kitchen and allow potential buyers to imagine themselves in the space.
Here's a decluttering checklist to get you started:
Store all small kitchen appliances in cabinets, the pantry, or even begin packing them for the move
Clear the refrigerator of all personalized calendars, magnets, photos, or anything else that is hanging on it
Clear kitchen counters of stacks of mail, personalized decor, pen cups, or other items that take up valuable counter space
Put away pet's food and water bowls
Put away kitchen mats, stained pot holders, and dish towels (with the exception of a decorative tea towel)
Make sure your cabinets and drawers and not over-stuffed, giving the appearance of too little storage space
2. Bring in plants
While we don't want to over decorate, a fresh house plant or potted herb is a great way to bring a fresh decorative touch to your staged kitchen. Place a few potted plants or herbs on a window sill for a classic look.
3. Choose an accent color
Select an accent color that compliments the design of the kitchen, and find a few staging items in that color. These are items that are going to be for show, set out during open houses or showings. You might find a matching towel and pot holder set or a piece of decorative cookware in the accent color, threading the color throughout the room.
Other ways to incorporate an accent color include:
Rugs and runners
Dishes and glassware on open shelves
Flower or plant pots
Fruit bowl
If a pop of color seems like too much with the existing design, consider an accent texture instead, like wood or pottery.
4. Fresh fruit
Never underestimate the subtle design impact of a fresh bowl of fruit. Even something simple like a bowl of lemons contributes a lovely touch. Stay away from faux fruit; it appears dated and won't really save you enough money to be worth the less appealing look.
5. Deep cleaning
Don't forget to give your kitchen a thorough deep clean before listing, and then keep the kitchen sparkling for showings while it is on the market. Cleanliness is one of the most important factors when selling your home.
Some sellers prefer to hire a professional house cleaner to give a deep clean of the home before it is listed, and then come back regularly to keep the house looking its best.
6. Try removing some furniture
If your kitchen feels at all crowded, consider moving some of the dining furniture. Even just removing a barstool or a couple of chairs from the able can help the entire space feel larger. Play around with the furniture in the kitchen and adjacent dining area to see how it feels when you take some elements away. You might find that it feels much more spacious without a buffet, chair, or shelf.
To learn more about getting ready to sell your home, contact us any time!