Should You Offer a Home Warranty?
Posted by Tammy Emineth on Wednesday, September 14, 2022 at 10:12 AM
By Tammy Emineth / September 14, 2022
Comment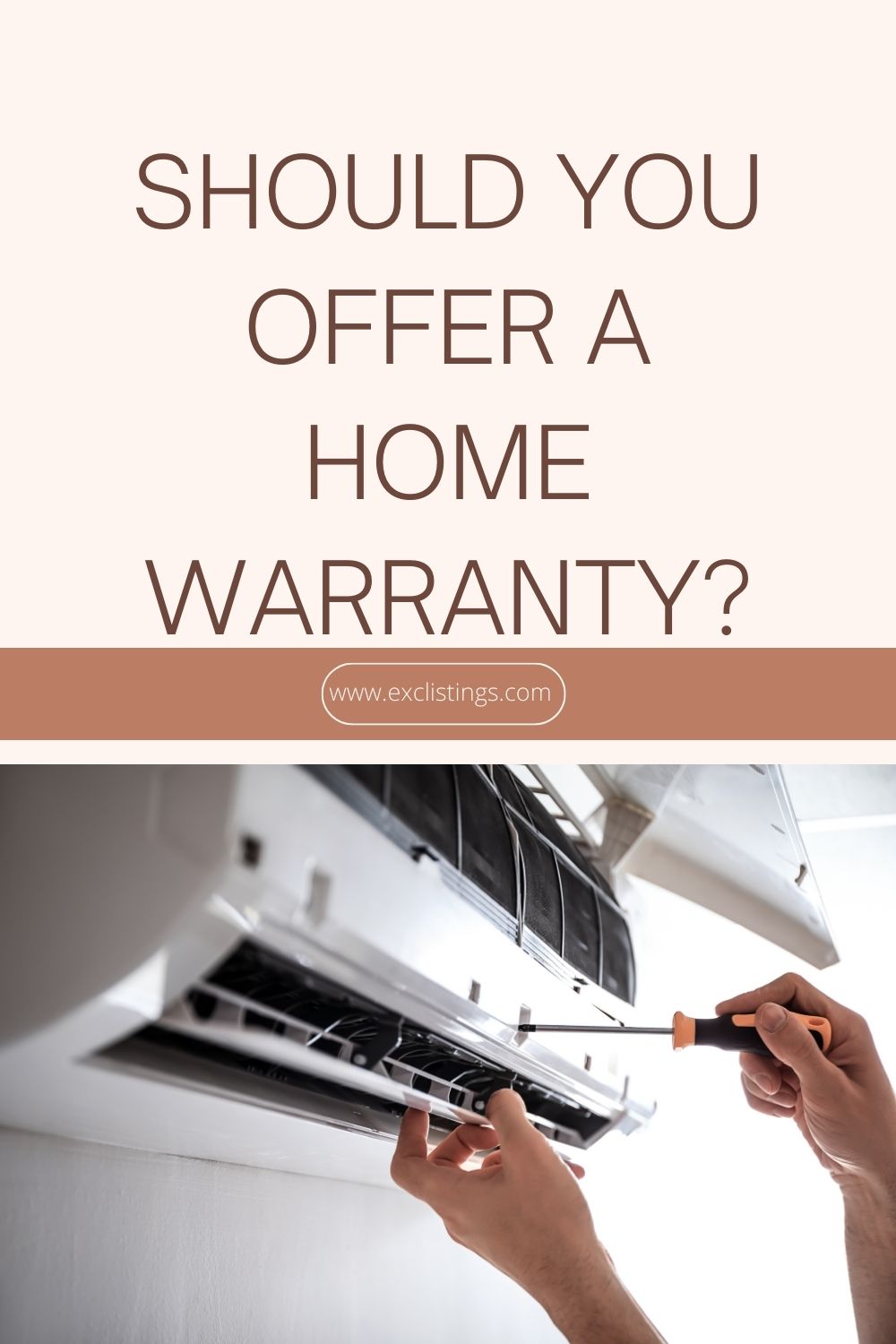 A home warranty can be offered by sellers as an incentive during the listing process. This might be a way to make your home stand out from others, and lead potential buyers who are on the fence to confidently purchase your home.
How can you decide if offering a home warranty is the right choice for you as you sell your home? Here's what you need to know.
What is a seller's home warranty?
A home warranty offers protection when major systems or appliances in the home need repair. It differs from home insurance because insurance covers damage from neglect, misuse, or environmental hazards while a home warranty is designed to protect the homeowner from premature repairs needed as a result of malfunction.
In other words, a warranty ensures that as long as you take good care of your home, you can count on the appliances and systems to be in good, functioning order.
In the case of a seller's home warranty, a seller can establish a service contract with a provider to cover any repairs or replacements that must take place while the home is under contract. It is a temporary warranty that provides peace of mind to the buyer. For example, if your HVAC system needs repair between the time of accepting the offer and closing on the house, the seller's home warranty would cover the repair of the HVAC system.
How does a home warranty benefit the seller?
It's clear that offering a home warranty is a benefit to your buyer; they can move forward with the contrast with confidence that if anything goes wrong with a major component of the home, the repair will be covered.
A seller's home warranty also benefits the seller, though! Not only does the warranty offer the buyer peace of mind, but it gives you the same benefit. You won't have to worry about falling out of contract because of and unexpected problem with your kitchen appliances or furnace.
Knowing that the condition your home was in when you listed it is the same condition it will be in throughout the listing process provides peace of mind, as well as an incentive to your buyers that gives your home a competitive edge. It is particularly beneficial for sellers of older homes, which have a knack for needing repairs at unexpected moments.
How much does a home warranty cost?
Home warranty plans can be purchased in a variety of ways, including a seller's home warranty a la carte, or bundled with a home warranty that will be offered to the buyer to cover the home for a period of time after the sale. Prices vary, but an average cost for a seller's warranty in 2022 is between $300 and $600. Annual costs for a home warranty offered to the buyer range between $400 and $700 on average.
If you are interested in whether a home warranty is the right choice for you as you prepare to sell your home, contact us any time to get expert advice. We are here to help your home selling process be as seamless and successful as possible.