Is Now the Right Time to Sell My House?
Posted by Tammy Emineth on Wednesday, October 19, 2022 at 11:57 AM
By Tammy Emineth / October 19, 2022
Comment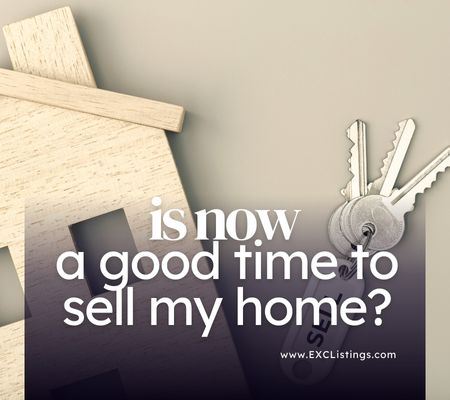 Are you considering selling your home, but wondering if now is a good time? A combination of your specific situation and the current market is what determines the answer.
For a professional perspective on the value of your home, we are always available to help. Contact us any time to learn more!
Keep reading for a few questions to ask yourself that will help you decide if now is the right time to sell your home.
How much is my home worth?
One of the most essential pieces of information to consider is the value of your home. Your home's resale value can be estimated by a local real estate agent, who will look at comparable properties in the area and give you an idea of what you can expect.
You can likely come up with a rough estimate on your own by looking at other properties in your zip code that have similar square footage, number of bedrooms and bathrooms, lot size, and features, but the most accurate estimate will come from a professional who is actively working in your area.
The potential resale value of your home is possibly the most significant factor in deciding if you are ready to sell. When you know the value of your home, you can calculate the equity you have and whether it is where you need it to be for your goals.
How much will it cost to sell my home?
In addition to real estate agent commissions, sellers need to be prepared for other costs associated with selling a home, like staging and photography, moving costs, closing costs, and repairs or renovations that need to be done prior to listing.
Take all of these things into account when you calculate your expected profit from the sale to determine if you have enough equity to make now a good time to sell.
While it may be tempting to skip some of these expenses, staging and preparing your home to attract your ideal buyer is an upfront investment we highly recommend. Creating a situation where your home has both a strong screen appeal and curb appeal, in addition to being prepared to make a great impression during showings, will work out in your favor.
Am I outgrowing my home?
Consider how your current home is working for your season of life, and whether you can expect to outgrow it soon. Even if you may stand to profit a little more if you wait a year to sell, if may still be a good time for your personal situation. If you are preparing to welcome an aging parent or disabled sibling into the home, or have a baby on the way, you may need to sell the home to look for something that meets your needs.
Other personally specific reasons to sell might include:
Changing school districts
Seeking a shorter commute
Downsizing for a lower maintenance lifestyle
Want to learn more about selling your home or find out how much your home is worth? Contact us any time to find out how we can help.