Common Mistakes People Make When Staging Their Homes
Posted by Tammy Emineth on Wednesday, September 7, 2022 at 12:57 PM
By Tammy Emineth / September 7, 2022
Comment
Staging is an essential part of having a successful home sale. Attracting your ideal buyer requires presenting all the best features of the home in a way that is easy to see. There are a few common mistakes sellers make in the staging process, and there's no need to learn the hard way! Check out our list of common staging msitakes to avoid instead.
1. Beginning without a plan
Staging a home includes a combination of cleaning, decluttering, decorating, and repairs. Before you begin, work with a professional to develop a plan. Real estate professionals know what will catch a buyer's attention, in a good way and in a bad way.
Avoid the frustration of spending all your efforts on the less important tasks, while neglecting something essential, by getting a thorough to do list from your agent at the beginning of the process.
There are some things we will recommend to every seller. For example, all homes should get a deep clean, put away pet items, and declutter. Most homes also need some basic, minor repairs like tightening of hardware or paint touchups.
Other to-do list items will be specific to your home and your goals. Before spending any resources on a renovation, staging furniture, or other major expense, give us a call.
2. Not hiring a professional photographer
Some sellers are skeptical about the need to spend the resources required to hire a professional home staging photographer. We understand the hesitance, but having high quality professional photos is actually a totally essential component in today's real estate market.
Most potential buyers will see your home in an online listing before they ever see it in person, so those photos are the first impression they will get. "Screen appeal" is the new curb appeal, so it is important to invest in helping your home look as great as it really is in the photos.
3. Listing a home before it's ready
When your home is listed, every step of the preparation should be complete. You don't want to list the home, have a few showings, and then finish staging and minor repairs. Make sure not to put the cart before the horse, and address any staging, cleaning, and renovations before the listing becomes active.
4. Bold color choices
In most cases, having a bold design choice in your home will be a deterrent to buyers. That bright red accent wall that you love in your dining room will likely represent a weekend task to your buyers who have different taste. The same goes for statement wallpaper or non-neutral flooring.
If you have opted for bold colors in your home, take the time to make some changes that will appeal to a wider range of buyers before listing. Most people who are looking to make a strong offer are interested in something move-in ready, and a neutral color palette will go a long way toward making your home look like just that.
5. Forgetting the difference between staging and cleaning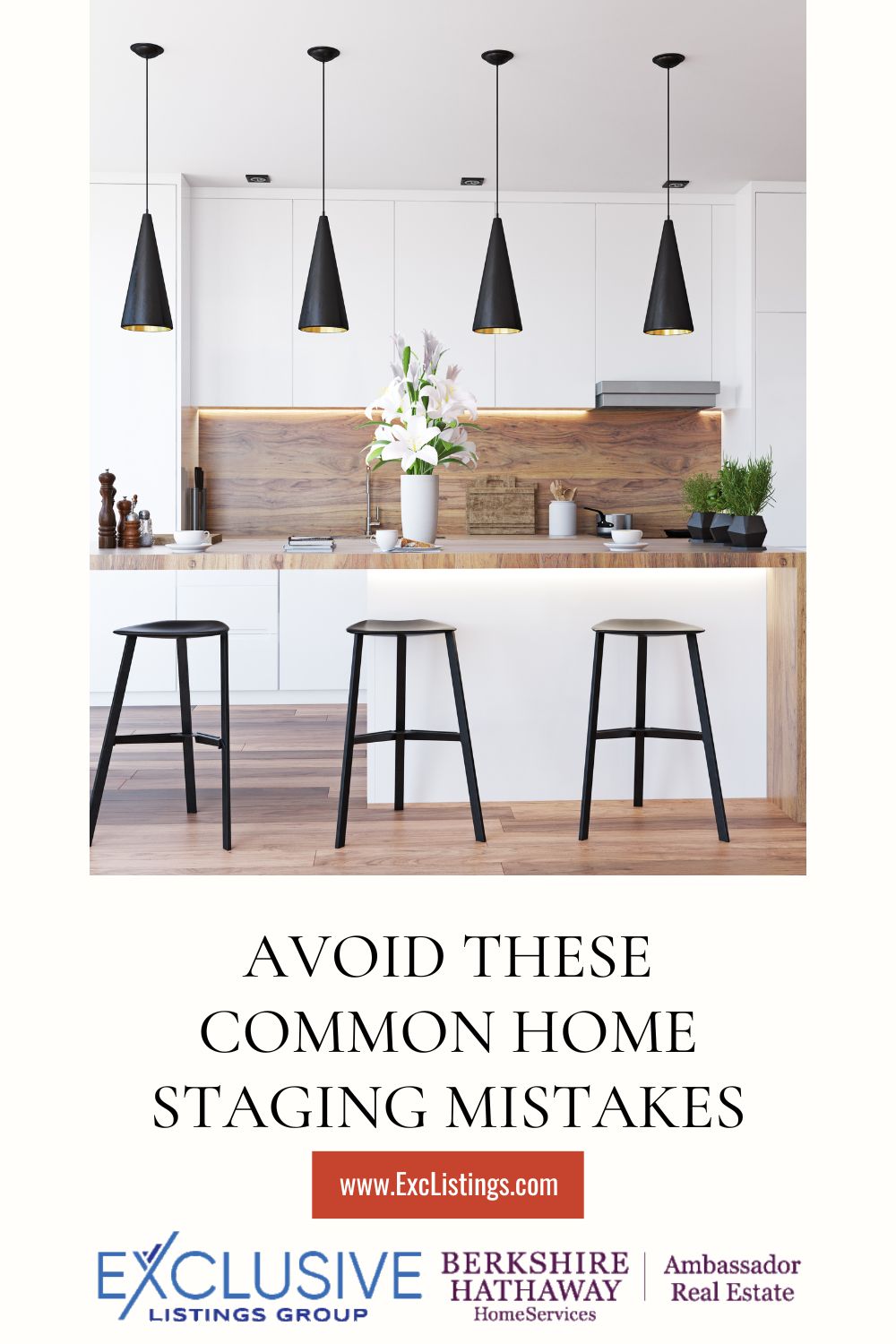 It is common for sellers to forget that preparing a home for sale requires both staging and cleaning. On the one hand, it's easy to give your home a deep clean and feel that it is ready to put its best foot forward. However, this might mean that it is still cluttered, filled with personal decor items, or extremely specific to your lifestyle and tastes (i.e. not appealing to the majority of buyers).
On the other hand, staging your home perfectly with a neutral color palette and a design that will appeal to the general public is a great start that can be totally ruined by a home that hasn't been cleaned. Having both pieces of the puzzle is essential to attracting your ideal buyer.
Ready to get started? We are here to help! Contact us any time to find out what you can do next.