6 Household Repair Tips, Tricks and Reminders
Posted by Tammy Emineth on Wednesday, July 6, 2022 at 10:23 AM
By Tammy Emineth / July 6, 2022
Comment
We often agonize over choosing where to live and what our homes are going to look like. Keeping our home clean and well-maintained was the real challenge. You'll sleep soundly every night knowing your home is well taken care of.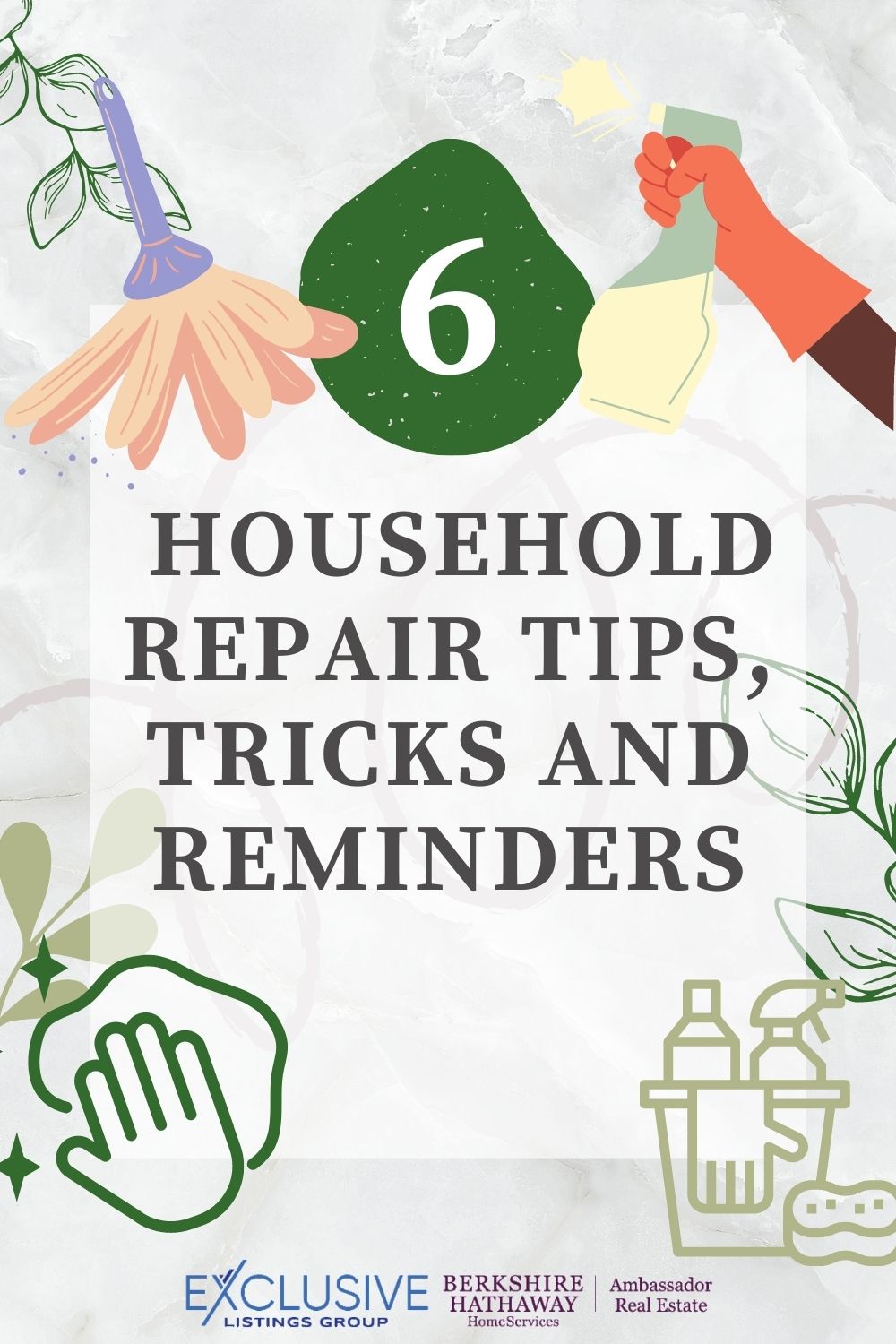 Wobbly Chairs and Tables
One of the most annoying problems any homeowner could have is wobbly furniture. So to begin this list of common home repairs, here's a simple remedy for unsteady chairs and tables. Simply take them apart, and use a chisel to remove any excess glue or wood on the joining parts. Once the "joints" of the chairs and tables are clean, re-apply some glue, and put the parts together.
Stop Water Leaks
None of us really know the reason why, but sometimes our homes just seem to have so many leaks all at the same time. The solution to this is simple: install a water shut-off valve. Before you get started, turn off the main water supply to your house and plan where you'll place the shut-off valve. Once you've decided, just clean the insides of the copper pipe and attach the shut-off valve.
Smooth Sliding Drawers
Common home repairs often rely on a secret trick, and for this one, you'll never guess what it is. To have your drawers sliding smoothly again, all you need to do is rub a stick of old candle against the bottom of the drawer where it touches the dresser. Do the same for the dresser itself, and you'll be getting stuff in and out of your drawer without any difficulty.
Sticking Door
If you have claustrophobic tendencies, you might want to take note of this common home repair. Sometimes, doors getting stuck really scare me more than they bother me, so I followed this simple trick. Cut a piece of thin cardboard to the size of your door shims, and insert it between the actual door shim and your door hinge.
Fix Stripped Screw Holes
Sometimes a house reveals little quirks only after you've lived in them for years. Just insert a toothpick to fill the hole and screw whatever it is you need to screw onto it. This prevents the hole from creating more cracks when taking in more screwing.
Repair Curtain Rod Anchors
Among these common home repairs, this one is what you must remember if you like to decorate your house.
There are a hundred reasons why common home repairs are crucial, but I think the most important one is that your home is where you're going to grow old, and create memories with your kids until they have kids of their own. For more information about selling your Omaha home or property contact us below at any time!
Additional: 10 Things to Do Before Selling