5 Reasons to Hire a Professional to Sell Your Home
Posted by Tammy Emineth on Sunday, July 17, 2022 at 2:24 PM
By Tammy Emineth / July 17, 2022
Comment
With a high demand for a limited inventory of homes across the nation, many sellers are considering whether they should opt for a "for sale by owner" listing to save some money. On the surface, this might look like a good idea. Before you go that route, consider these 5 reasons you may want to hire a professional real estate agent to sell your home.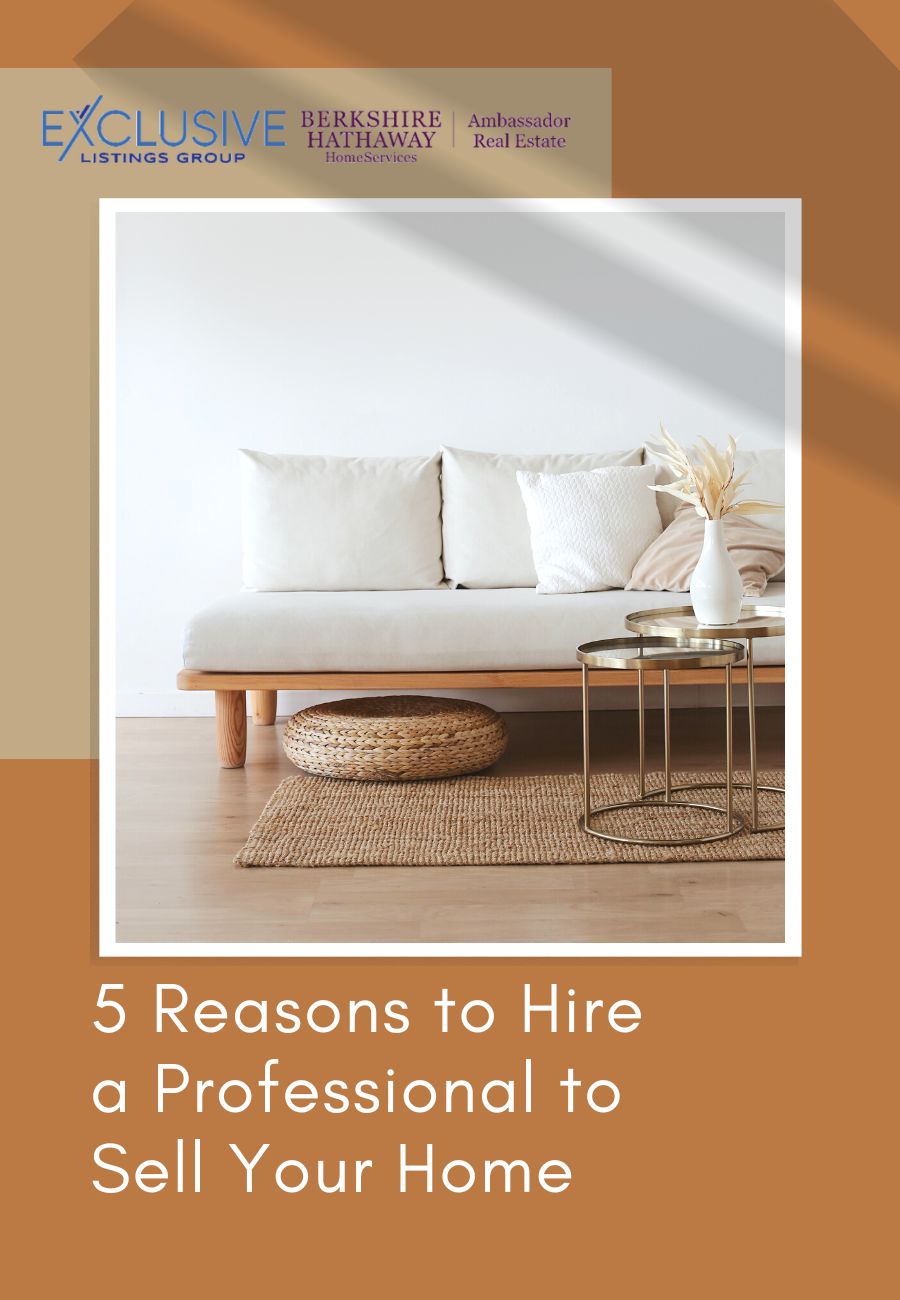 1. Your agent knows the market trends
Changing mortgage rates and a deceleration in home price growth is indicating a shift in the market, coming back to equilibrium after an unprecedented hot market for the past 2 years. Being informed with up to the minute information on real estate market trend is essential for selling your home to the best buyers and for the best price.
While it is possible to research these market trends yourself, your agent is already aware and has professional expertise to contribute to the success of your sale.
2. A professional maximizes your list of potential buyers
Listing a home for sale by owner will limit the potential buyers who will see the home. Whether you post it online or not, your reach will be far more limited that an experienced, well connected agent who can market your home to your ideal buyers.
With a professional network of agents who represent the buyers you want, your agent can connect you quickly with the very people who are looking for a property like yours. A real estate agent has resources at there disposal, like social media followers, agency resources, and the Multiple Listing Service (MLS), that an owner outside the industry does not.
3. Reading the fine print requires expertise
When you begin to receive offers on the home, it is absolutely essential that you do not simply go with the highest offer. Having an agent on your side means you can lean on their training and experience to read all the fine print and determine which offer is best. For example, an offer with complicated contingencies and requests for concessions may not be the right choice, even if it is the highest of the offers you receive.
This expertise in reading fine print will also serve you during negotiations after inspections and appraisals. Additionally, properly handling disclosures and regulations is a non-negotiable. Don't risk the legality of the process by missing out on the expert advice of a licensed agent.
4. Proper pricing by a professional is essential
Pricing your home correctly for the market, your ideal buyer, and your optimal timeline requires a knowledge of comparable properties, market trends, and more. Homes that are priced too high tend to stay on the market too long, giving an impression of something wrong with the home. Even if you do get an offer at this too high asking price, you may end up with an issue after an appraisal comes in too low, depending on your buyer's financing. This will require you to lower the price of your home or wait much longer than you had hoped.
Conversely, a home that is priced to low may not be attractive to buyers because it appears too good to be true, and they will assume there is something wrong. Otherwise, it may simply leave money on the table. Working with a proven real estate agent will allow you to have confidence in the price for which you list your home.
5. Your agent is a trained negotiator
Real estate deals require negotiation throughout the process. Your agent it trained and experienced in these negotiations, representing your best interest. Their expert advice will work to help you get the best deal possible.
Considering selling your home? We are here to help. Contact us for a market report or to get started on the listing process. We service the entire Omaha real estate market and outlying areas.