10 Things to Do Before Selling Your Home
Posted by Tammy Emineth on Wednesday, February 23, 2022 at 10:08 AM
By Tammy Emineth / February 23, 2022
Comment
As you prepare to sell your home, there are few tried and true things you can add to your to do list that will pay off. While there is a lot of work to do and it may feel daunting, with a plan in place you can confidently prepare for an experience that was worth all the effort. Add these 10 things to do before selling your home to your list to get started.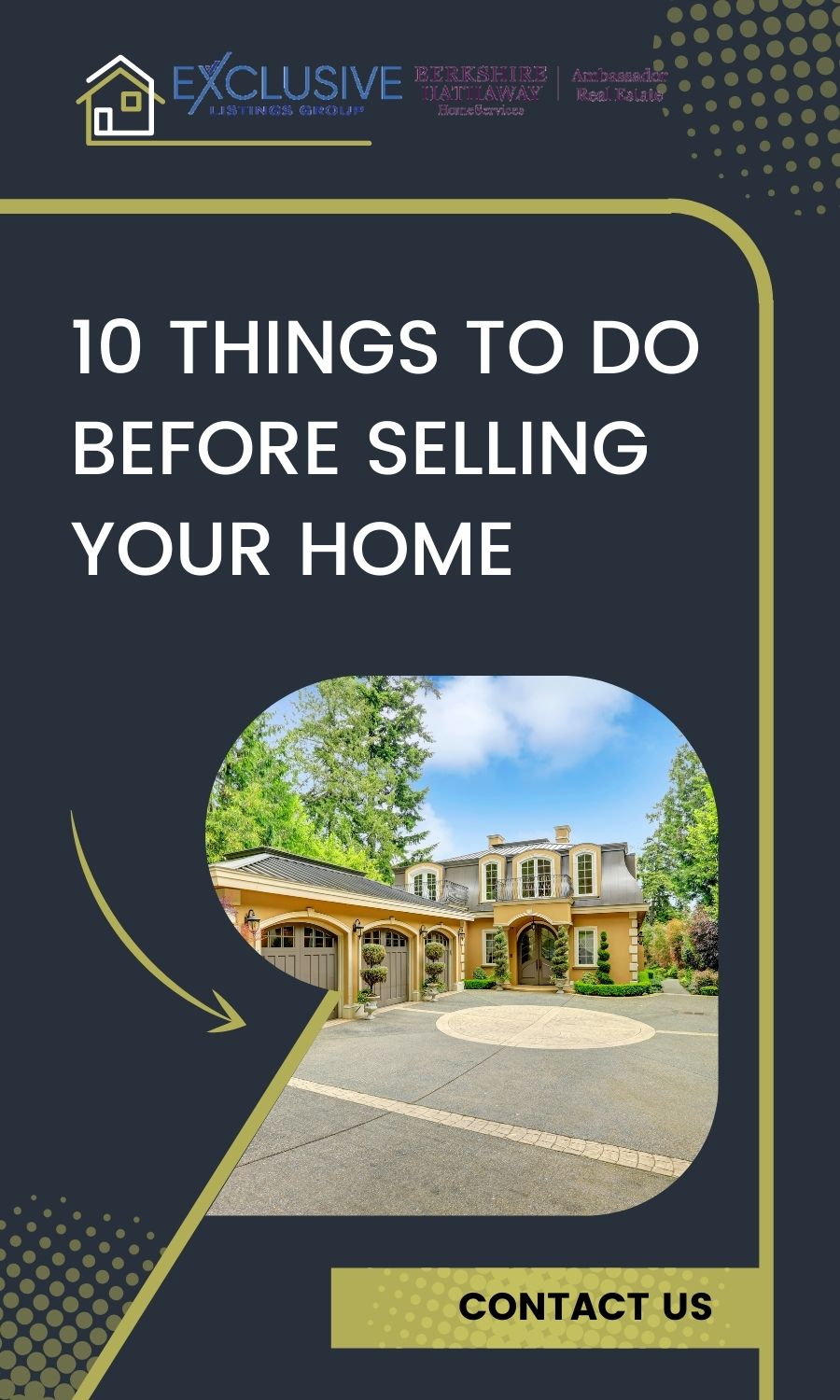 1. Consider your home's curb appeal and screen appeal
Your home has one chance to make a first impression. This used to be all wrapped up in curb appeal, or the way your home looks from the curb. In many cases, the first impression a potential buyer will get of your home is now from the online listing, so the screen appeal is just as important as its curb appeal, if not more so.
Take a look at your home's exterior and address its curb appeal by freshening everything up, including:
Power washing driveways and walkways
Taking special care with lawn maintenance and garden beds
Adding potted flowers to the entryway or flower boxes under the window
Making a fresh seating area on the patio or porch
Repairing any broken or worn out items, like mailboxes, welcome mats, and garden decor
To prepare your home's screen appeal, try these tips:
Make sure the lighting in every room is good
Remove clutter
Store away pet items, toys, and other unattractive belongings
2. Declutter
Clutter is one of the fastest ways to make a home appear poorly maintained, or distract a buyer from the home's best features. Declutter by storing papers, personal belongings, and anything you don't need to have out in a closet, garage, or storage facility.
3. Replace personal items
Personal decor can distract buyers from imaging themselves in the home. Replace family photos and other personal decor items with more neutral decor that will appeal to a wide range of buyers.
4. Repaint and redecorate with neutral tones
Not all homes need to be repainted or redecorated before listing. If you have bold color choices in our home, repainting with a neutral tone will be worth the effort, as many buyers are turned off by colors they do not prefer that represent a project for them if they buy the house. Remember: your goal is to make it easy for as many people as possible to imagine themselves loving living in the home.
5. Tighten loose handles
Loose handles give the impression of a poorly managed home, and can be fixed quite easily. It is easy to forget about little "quirks" in our own homes like a door handle that rattles, but a potential buyer will notice right away. Walk through your home and check each handle to see if it needs a little TLC.
6. Clean up scuff marks
Scuff marks and finger prints on walls, door frames, and baseboards make a home look dirty and "lived-in." Take the time to clean them up, or touch up with paint if necessary, to give the home a fresh look.
7. Pay attention to the aroma in your home
We tend to become nose blind to the aroma in our own homes. This is particularly crucial if you have pets or love to cook, but every home can benefit from attention to the smells inside. Stay away from heavy perfumes or air fresheners, and instead prepare for a showing by opening windows, simmering a pot of apples and cinnamon sticks, or running a lemon through your garbage disposal. These subtle, natural scents will be mild enough to avoid offending a more sensitive nose while still providing a pleasant aroma when buyers step through the door.
8. Add plants to the decor
Many experts suggest adding plants to your decor to give an impression of freshness and a welcoming environment. If you do not have any houseplants, consider adding a few to the decor during the listing process. This is a neutral decor that nearly every buyer will be drawn to and it will give a fresh, comfortable atmosphere to the home.
9. Clean, and then clean again
Keeping your home as clean as possible for showings is essential. While some people have the time to keep up with this, others opt to budget for a professional housekeeper during this temporary phase.
10. Stage unused or unusual spaces
If you home has any unusual or unused spaces, consider staging them. Helping your buyer see how the space can be used will allow them to see it as a bonus rather than an unnecessary addition. For example, if there is a basement in the home, consider staging it as a home gym or game room to display how it adds value to the home.
Some homes may need more of one of these tips than another, but one thing all homes have in common is the need for the right real estate professionals. We have a team that can guide you through every step of the process, preparing your home to attract the right buyers with the best offers. Contact us any time to find out how we can help.